In Loving Memory of Steven Strauch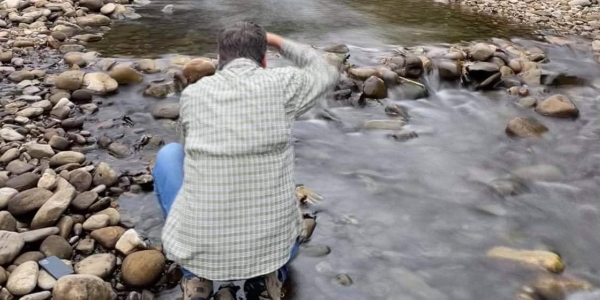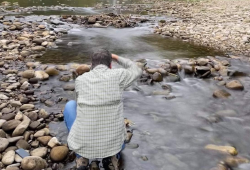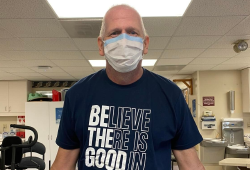 Steven Strauch was an avid traveler and an incredibly talented nature photographer. He had a heart for serving others and was the Director of Missions for the Laclede Baptist Association in Laclede County.
While on a trip to the West Coast in the summer of 2018 to photograph the Redwoods, Steven suddenly became ill and went to the ER. It was there that doctors discovered a large tumor on his kidney.
After returning home to Lebanon, his primary care physician, Dr. Philip Mitchell, saw Christ's light shine in Steven, even during the ups and downs of treatment. "He ministered to me from the very beginning, even though he was the one who came with a need," said Dr. Mitchell.
A year after his initial diagnosis, Steven returned to Mercy Lebanon to be treated for dehydration. Dr. Mitchell ran some tests and noticed some lesions on Steven's lungs. Further testing revealed devastating news: Steven had Stage IV lung cancer. Dr. Mitchell immediately began setting up a treatment regimen and connecting Steven to specialists at Curry Cancer Center.
It was during his second bout with cancer that Steven was connected to Karen Simpson-Neasby, executive director of Mercy Health Foundation Lebanon. Karen was undergoing treatment for breast cancer at the time. The two began chatting during the long hours spent receiving chemotherapy and quickly became friends.
Their talks led to deeper conversations. Steven realized how important it was for patients with cancer to receive care close to home. "When you come into Curry… you know people. You go to church with them. You know of them, or their family members," said Steven. "I think that mental health aspect of it is vital in the healing process."
Be still and know…
Steven's faith cemented his desire to make a difference for other patients who were on the same journey. "My faith has always been very important to me and it was always early on in my journey that Psalms 46:10 just began to resonate with me," said Steven. "Whether it's waiting on a report from a scan or struggling at home because you're coming out of a surgery, you need to be calm, still and steadfast and to know that He is God and He is present. I can't change my diagnosis. I can't change my future. But I can be steadfast in my heart and in my attitude."
Steven reached out to his new friend, Karen, and chose to make a legacy gift to Mercy Health Foundation. His heartfelt donation will ensure patients with cancer in the Lebanon area continue to have access to high quality, compassionate care, close to home.
In February 2023, Steven passed away from cancer at the age of 53. But his legacy will continue to touch lives and be a blessing for patients at Curry Cancer Center.
To hear more of Steven's story, please watch his testimony here.