A Legacy of Care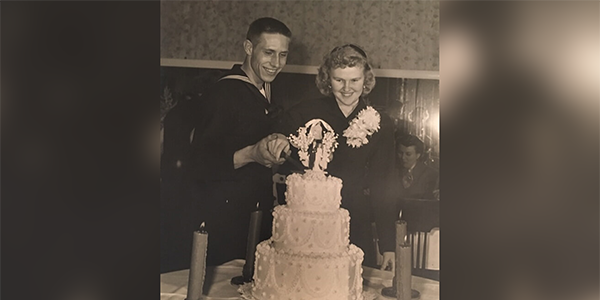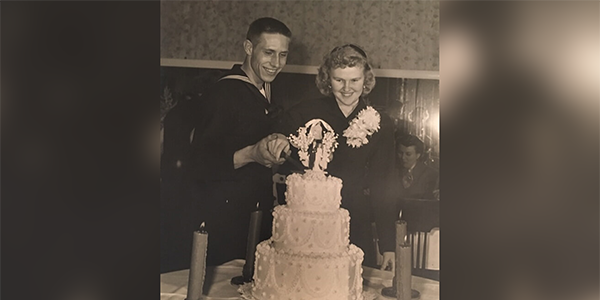 Howard and Shirley Klenk
The miracles of modern health care depend upon the entire community. This includes doctors and nurses, the professionals who support their work, and generous individuals and families who provide the needed resources. Howard and Shirley Klenk exemplify this latter group. While the care they received at Mercy Hospital St. Louis improved and extended their lives, they also took great joy in the friends they made along the way.
Howard and Shirley enjoyed a wonderful 60 year marriage together. However, they had no children and, as they moved further into their autumn years, no living relatives at all. Time took its inevitable toll on their bodies, and so they came to Mercy for relief from suffering and to preserve the hope of being there for each other for as long as possible. Like all those who seek care from Mercy, they received not only world-class medical treatment, but also genuine human compassion and kindness.
The Klenks' decision to bequest a significant portion of their wealth to Mercy was not made lightly nor quickly, but followed years of conversations - both formal and casual. Angela Brennan, senior annual giving manager with Mercy Health Foundation St. Louis, gently shepherded the Klenks through this process of making a meaningful planned gift.
"When Howard and Shirley would come to visit Dr. Frazier every month, his office manager would call me and I would go over and bring them coffee," Brennan recalled. "We would visit for an hour or so in the waiting room."
An hour or so spent together, a listening ear and a cup of coffee may not seem like all that much, but these are the kinds of things that make up our lives and our life-stories. Catherine McAuley was the founder of the Sisters of Mercy and the health system we know today as Mercy. From her deathbed in 1841, Catherine instructed the many gathered Sisters, "Be sure you have a comfortable cup of tea for them when I am gone."
Ever since, the "comfortable cup of tea" has been a symbol for the importance of warm and caring relationships that were at the heart of Catherine's vision for compassionate ministry and service. A comfortable cup of coffee is just fine, too.
The Klenks were most grateful for their Mercy physicians. They both received cardiac care from Dr. Seth Barbanell. In response to various cancers, they also both received radiation therapy from Dr. Robert Frazier. Dr. James Boyd diagnosed Howard's throat cancer and performed his surgery. Experts in their medical fields, what makes these and so many other Mercy care providers truly outstanding is the time they invest getting to know their patients and connecting with them on a profound human level.
Years went on, and even the very best medical interventions could not turn back the hands of time. "When Howard became too ill to leave the house, I would always visit with him before taking Shirley to lunch," said Brennan. "I also visited him when he was in the hospital. He told me he was so appreciative that I would take the time to get Shirley out of the house and take her to lunch. I believe that Howard was her world and once she knew he was not getting better, she really did not want to leave him."
After Howard passed away, Shirley was never quite the same. She moved into an assisted living facility and before long, Shirley passed away as well. During their lifetimes, the Klenks had never sent any paperwork to Mercy acknowledging their plans to leave a bequest to the hospital.
About a year after Shirley's passing; the Klenks' attorney contacted Angela Brennan and asked to meet. The attorney brought a check for $250,000 but also delivered the news that this was only an initial installment and that the Klenks' total bequest to Mercy would be closer to $3,000,000. The Klenks instructed that these funds be designated for research to advance the quality of care at Mercy in the areas of cancer, diseases of the lungs and heart, and Alzheimer's disease.
In the future, when people come to Mercy for help in these medical areas, their care experiences and health outcomes will be even better because of this one couple's thoughtful generosity. Howard and Shirley Klenk may never have known the patients who will benefit from their kindness, but they will have touched their